Maximize your home value by making your home more desirable to buyers! Carefully planned updates and improvements have the potential to maximize the money that Sellers can get from the sale.
Use a Listing Enhancement Loan for any work on the property that will improve its value:
Structural work
Remodeling
Landscaping
Staging and more!
And, once you've been approved for this loan, you will also be qualified for a loan on the purchase of your next home.
Offered only by certified agents: Tampa4U.com Realty has partnered with LendUS to offer these cutting edge loan products to our clients.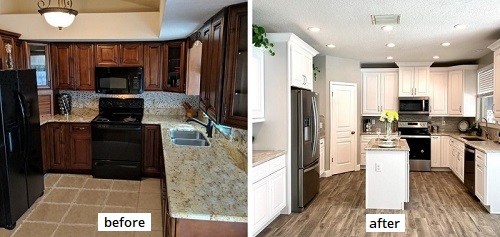 Selling and Buying at the same time is a stressful position. Avoid the stress and remove undesirable contingencies by using the Bridge Loan. This loan allows owners to use the equity from their current home as a down payment on their new home. And they only have to move once!
You don't have to worry about selling your current home first before buying.
You can make an attractive offer on your dream home right away!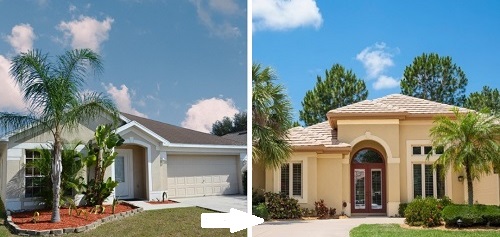 LOAN PRODUCTS POWERED BY LENDUS. **QUALIFICATIONS FOR THE ENHANCEMENT LOAN ARE BASED ON A 680 MINIMUM FICO, 70% COMBINED LOAN-TO-VALUE, $50,000 LOAN AMOUNT, SINGLE FAMILY DWELLING. BALLOON PAYMENT DUE AT END OF TERM. QUALIFICATIONS FOR THE BRIDGE LOAN ARE BASED ON A 680 MINIMUM FICO, 70% COMBINED LOAN-TO-VALUE, $400,000 LOAN AMOUNT, SINGLE FAMILY DWELLING. BALLOON PAYMENT DUE AT END OF TERM. THIS DOES NOT REPRESENT AN APPROVAL FOR FINANCING OR INTEREST RATE GUARANTEE. RATES AND TERMS ARE SUBJECT TO CHANGE WITHOUT NOTICE. BORROWERS ARE SUBJECT TO UNDERWRITING AND CREDIT APPROVAL. OTHER RESTRICTIONS MAY APPLY. CONTACT LENDUS, LLC FOR MORE INFORMATION. LENDUS, LLC - NMLS #1938 | EQUAL HOUSING OPPORTUNITY